Best Plumber In Melbourne – Ayan Plumbing Services
Ayan Plumber in Melbourne specializes in providing the highest quality, most dependable plumbing services 24 hours a day, 7 days a week. Whether you wish to schedule a maintenance call during the day, repair work in the evening or on the weekend, or you have an emergency in the middle of the night we're here for you.
Find A Plumber In Melbourne Area
Whether you live in South bank, Hawthorne, Brunswick East, Seddon, Hampton Park or anywhere else in Greater Melbourne we have you covered. Our experienced, highly trained professionals can clear or repair your blocked drains, toilets, burst pipes or handle any other plumbing-related problem you're having day or night, any day of the year. So if you are in need of a 24-hour emergency service give us a call.
Whether you're suffering slow drains to the street or a stopped up toilet our 24hr plumbing services include:
Burst pipe repair.
Clearing of blocked drains.
Hot water emergency service.
Clearing the toilet.
Clearing sink, tub or shower drains.
We get to the bottom of the issue quickly and set about to return your home to a proper working state in no time whether that entails:
Main sewer line cleaning.
High pressure jetting.
Interior drain cleaning.
Bathtub or shower drain cleaning.
Kitchen sink/disposal clearance and cleaning.
Remote video inspection of the lines.
Or anything else…
If the problem is related to the water heater our highly trained, experienced plumbers will arrive fully equipped with everything necessary to conduct a simple repair or a complete replacement.
Disaster Cleanup and Remediation
Unfortunately, flooding is all too common in Melbourne and when it happens it can wreak havoc. Sewer lines get backed up causing all manner of cascading effects. Dirt and debris get into your pipes clogging them up. And the pipes themselves, overwhelmed by the additional water, can burst. When disaster hits at any time of the day or night call Ayan 24hr Emergency Plumber Melbourne. We'll have someone there in a hurry to diagnose the problem and set the solution in motion so you can rest easy.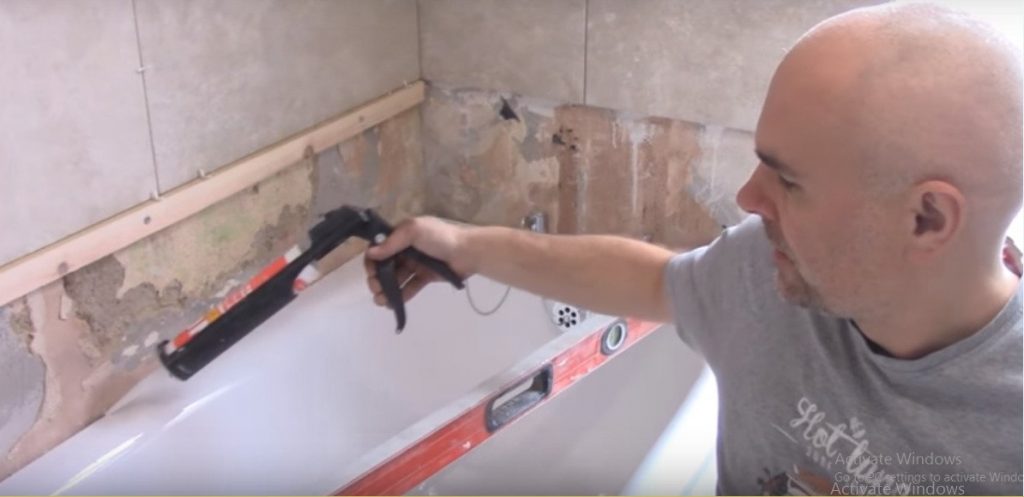 24-hour Emergency Plumbing Company in Melbourne
There are a lot of plumbers and a fair number that offer 24-hour emergency service. So why should you choose Ayan plumbing over the competition?
Punctuality – Your time is money. Still, some plumbing companies seem to get a kick out of making home and business owners wait. They say they'll be there at X time and then don't show up until hours later. To make matters worse they offer no explanation and no apologies for wasting your time. That's not us. If we say we'll be there at a given time you can be sure we'll be there. In the unlikely even we are delayed by traffic or other circumstances we'll inform you so that you aren't sitting around wondering what happened.
Experience – Everyone who works for us has been chosen for their experience and expertise. We don't send novices out to handle emergencies. We understand that your home or business is on the line when plumbing emergencies arise. As such we get the right to work diagnosing and solving the problem. Our crew members are never overmatched by the circumstances. They've seen it all.
Transparency – With some companies home and business owners have to hold their breath wondering exactly what is going to show up on the final bill. When you enlist the services of Ayan you can count on complete transparency. There won't be any phantom charges for things you didn't need and aren't explained.
Professionalism – Being a professional means showing up on schedule and getting the job done right the first time. But it's more than that. It's answering the phone when the customer calls. It's answering questions and addressing the concerns. It's looking presentable when you enter a home or business. And it's always being courteous and respectful of every aspect of the property. Finally, it means cleaning up after yourself and leaving the home or business in a presentable state.
Customer service – For a lot of companies (as well as other contractors) customer service is usually nothing more than providing a phone number people can call to complain. We believe that the best type of customer service is doing the job we're hired to do and doing it right. That way there's no need for customers to complain.
Fast, Effective Plumbing Services
While finding services in used to require some pretty well-developed detective skills these days, thanks to the internet, it's as easy as searching for a "plumber near me" and clicking on the link in the search results. We're the best, most reliable plumbing company in Melbourne with scores of satisfied customers who rely on us time and again to keep their plumbing system clean, clear, healthy and hygienic.
Your Ally When the Chips are Down
When the chips are down and you're in a tight spot when the drains are clogged and backing up into your kitchen or bathroom when water is cascading down the stairs or filling the basement at an alarming rate, call Ayan Plumbing. Weekdays, weeknights, weekends or holidays it doesn't matter to us. When the bell sounds we answer the call.
No Waiting
Emergencies don't happen on a predictable schedule. They raise their ugly head when we least expect it. You need an Ayan in your corner that understands the unpredictable nature of things and is dedicated to helping you deal with your plumbing problems in the fastest, most efficacious manner possible.
No Worries
You may have seen signs of an emerging problem but neglected to have someone in to deal with them before they turned into an emergency. Not to worry. We're not here to lecture our customers on what they should have done. Our job is to deal with the problem as it exists and make sure that everything is ship-shape when we clear out.
The Latest Technology Of Plumber Melbourne
Plumbing is an age-old profession and the fundamentals haven't changed much in centuries. What has changed though is the technology used to diagnose and repair problems? In days gone by plumbers were largely working blind, having to diagnose problems inside the pipes based solely on their experience and ability to read the plumbing tea leaves. But not anymore. Today we have CCTV cameras that we can send directly into the pipe. These send back video images of exactly what is going on. This allows us to save time and money and to devise as a remediation strategy that will be perfect for the job. No more flailing about in the dark. No more hours wasted trying to get a handle on the situation.
Way To Solve Problems With Plumbers
The best way to ensure molehills don't grow into mountains is to have Ayan plumber in for a periodic maintenance check on your pipes. We check your entire system for leaks, improper seals and any other signs of trouble. We go over the property as well looking for indications of problems under the ground. Indications like soft spots, depressions, puddles and more. Suspected issues can be further inspected with our state-of-the-art, remote-controlled CCTV robots that navigate through the pipes sending back real-time images to be analyzed. Whatever needs to be done to mitigate the problem is done on the spot if possible. In the end, you wind up preventing big problems before they happen.
A Hard-Won Reputation for Quality Work
The most important aspect of hiring 24-hour plumbing services in Melbourne is knowing the men you allow into your home in the middle of the night always have your best interests at heart. We have worked hard to earn the trust of the local community. And it's a trust we don't take for granted. You know that when you open the door to Ayan Plumber you're opening the door to the solution. Not to another level of problems. We take pride in our hard-earned reputation for high-quality work at competitive prices. We go the extra mile to ensure your complete satisfaction. And we understand how stressful an emergency plumbing problem can be. So we're always here to answer your questions and allay your concerns.
At the end of the day choosing a plumbing service to return your home or business to health comes down to trust.
Who can you trust to show up at any time of the day or night?
Who can you trust to have the technology to make a fast, accurate diagnosis?
Who can you trust to get to work without delay to minimize damage?
Who can you trust to get the job done right the first time?
Who can you trust to present a bill that's fair and transparent?
The answer to all these essential questions is Ayan Plumber Melbourne.