Water Leakage Detection
Trusted Leak Detection Company
Over the years the materials used to make the water pipes in the average home have changed from clay, to cast iron, to copper and lately, to PVC. But while the materials have changed one thing hasn't changed: if you want to catch a glimpse of those pipes, you need to head down to the basement. And if your basement is finished, you won't even see them there. So much of the water distribution in the average home takes place out of sight that leaks can occur without you being aware of it. When that happens, the damage can really add up. Ayan Plumbing offers state of the art water leak detection in Melbourne for homes and businesses large and small.
Leak Detection for Melbourne Home and Business Owners
And undetected water leak can lead to serious problems. Damage to the wiring, compromised insulation, damaged framing, and the undermining of your foundation are just a few potential issues that are in play when water is leaking out of sight. And that's not to mention the extra money you're going to pay for all that lost water.
How are Water Leaks Detected?
Finding the source of a leak isn't always easy, but Ayan Plumbing water leak detection is always up to the task. If the source of the leak is within the house, it will reveal itself fairly quickly to our state-of-the-art infrared scanner. But if the leak is under the slab or underground outside the home, it can be much more difficult to pin down and pose a threat to the very foundation of the house. In those cases, we may employ ground-penetrating sonar to pin down the exact source of the leak and then move in to effect repairs. In other cases, however, our most effective tool is our years of experience.
What Causes Water Leaks?
There are a number of possible causes for water leaks. Certainly clogged pipes are a major cause. When pipes get clogged, the pressure inside them can get intense, and this causes the water to seek out weak points through which to escape. If you recently had work done on your home or business, a pipe may have been damaged by a piece of heavy equipment or through contractor error. And in some cases, it's just a matter of an old pipe finally giving in to time.
How Can Water Leaks be Prevented?
The best way to ensure your home does not fall victim to damaging water leaks is to have the highly trained and experienced pros from Ayan's Plumbing conduct regular inspections of your pipes. This is especially important if your home is more than 20 years old. Remember, a leaky toilet can cause damage you may not notice until the floor collapses. A leaking faucet can lead to the growth of potentially dangerous mold. And a leaky pipe in the yard could cause your house to settle unevenly. Don't let this happen to you. Call Ayan Plumbing for water leak detection and rest easy knowing your biggest investment is safe and sound.
Related Services are :

Blocked Drain services


Roof Plumber


Gas Plumber


Gas Heater Services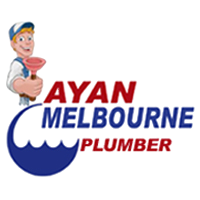 Recent post
Location